Your Career @ Yonder
DevOps Engineer, Mid Level, Iasi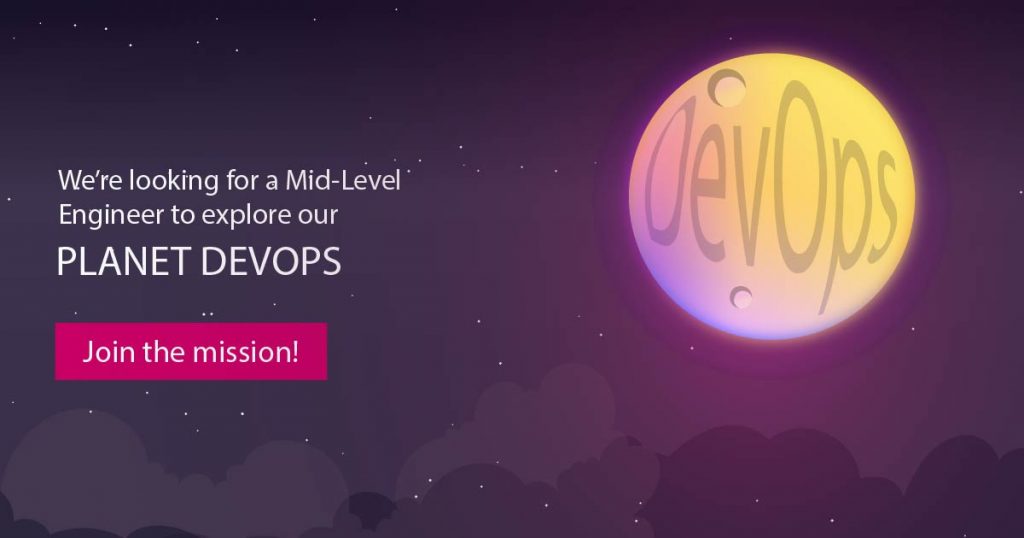 We are looking for a DevOps Engineer to implement, enhance and maintain the cloud infrastructure which hosts multiple applications using a highly available setup. 
Technologies overview: 
Hashicorp stack (Terraform/Consul/Nomad/Vault) – infrastructure provisioning, container orchestration, KV store, DNS, secret storage;

 

Docker;

Puppet – configuration management;

 

Nginx/Haproxy;

 

Beats/Logstash/RabbitMQ/ELK – log collections & monitoring;

 

Gitlab – CI/CD;

 

Java applications on Wildfly/Springboot;

 

Ubuntu/CentOS;

 

PostgreSQL.

 
Duties and responsibilities: 
Own the software release processes and manage deployments among multiple teams for different applications;

 

Build and maintain tools that will help us deploy,

measure, monitor and scale our applications and infrastructure;

 

Be part of the on-call team;

 

Continuously improve our processes and tools to ensure the best possible experience for our users, from availability to performance and reliability;

 

Assist with debug issues from the network layer all the way to the application layer;

 

Monitor multiple environments from a quality, stability and performance point of view;

 

Working and collaborating closely with the team and other stakeholders in an agile environment.

 
Experience and skills: 
Must have: 
Linux Administration;

Version control;

Scripting languages: Bash / Python

 

CI/CD Tools ( Example: Jenkins/GitLab/Bamboo/Travis/Gerrit/Azure DevOps);

Container runtime, orchestration, troubleshooting

;

Analytical and problem-solving skills;

 

Ability to explain technical issues to both technical and non-technical audiences;

 

General networking concepts (Firewalls, subnets, DNS);

 

Log aggregation and monitoring solutions ( Example: Nagios, Prometheus, ELK, Splunk, Zabbix etc.);

 

Preferred experience using configuration management tools ( Example: Ansible, Chef, Puppet, Salt etc.);

 
Is considered a plus experience with : 
Webservers like Nginx, Apache, Tomcat;

 

Infrastructure automation tools such as Terraform, CloudFormation, Packer;

 

Docker and orchestration systems such as Nomad, Kubernetes, Mesos;

 

Configuring, troubleshooting and finetuning java applications.

 
What are we looking for: 
Understanding of the business context of the projects;

 

Continuous improvement mindset;

The ability to challenge (the client, the team);

 

Team player;

 

Passion and curiosity;

 

Great communication and presentation skills;
Please note that by applying to this role you are being informed about your personal data being processed by Yonder.
You can find more details here: https://tss-yonder.com/privacy-policy/.