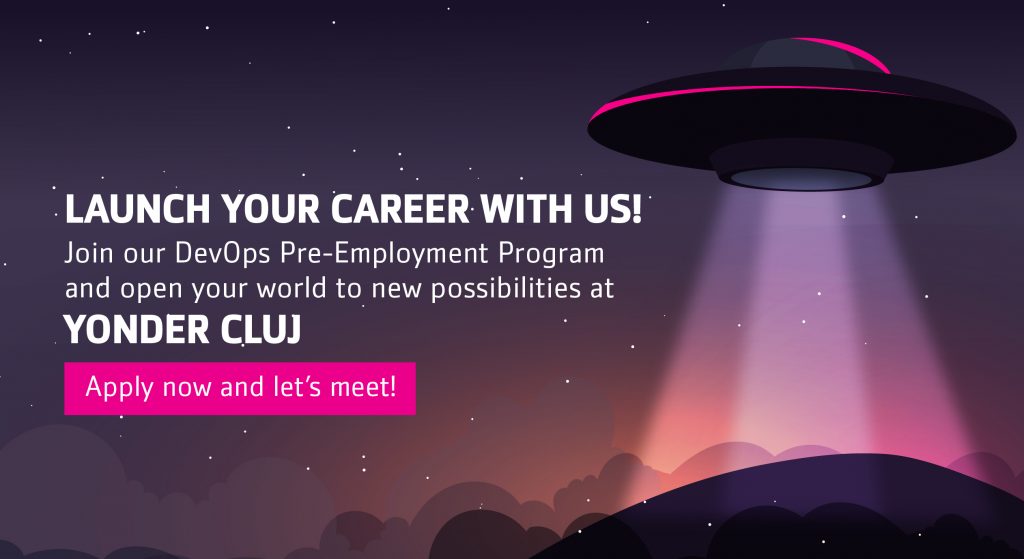 Start your career with our DevOps Pre-employment Program! 
We are constantly looking for the next generation of talents – passionate, eager to learn, to discover, to ask questions, to develop, to enjoy! 
Are you interested in seeing how theoretical computer science principles and engineering practices are applied on real projects? 
During our Pre-employment Program you will learn: 
How the infrastructure for complex software systems is built and maintained

How various open and closed source tools are used to create complex yet correct software systems

How complex software systems are tested in order to establish consistent correctness

How to create/manage container based deployment systems

How various teams work together to produce a variety of products

How to automate tasks to make your work easier

How to solve the problems that come your way



We are looking for someone with:
Technical thinking and quick problem-solving capabilities

Being aware of

Linux

Fundamental knowledge in common algorithms and data structures

The ability to take specific requirements in order to deliver a working end product

Strong communication verbal and written communication skills

Being aware of one or more general purpose scripting languages including but not limited to: Python, Bash, Perl

 
What we offer: 
Experienced mentors to guide and inspire you
Agile environment, social events, workshops
Work in a best practice driven environment
High possibility of Job Offer
Flexible working schedule
Deadline for application: 31st of  January
Duration: 6 weeks; 6h/day
Start date: 2nd of March
Submit your application by sending your CV to joinus@tss-yonder.com, having the subject "Pre-Employment DevOps Program – Cluj Napoca"
A new adventure awaits! Let's step into the future together!
*Please note that by applying for this program you give your consent to have your personal data processed by Yonder for this role and for future ones.
You can find more details about our policy here.