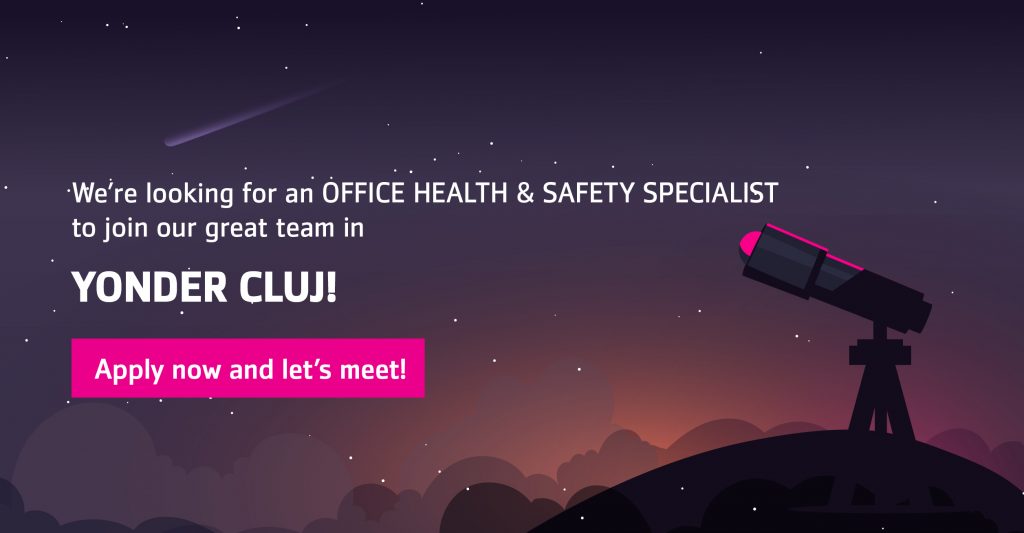 We are looking for a dedicated, proactive person to join our team and help us keep things organized and running smooth. You will be responsible for office admin related activities as well as occupational health and safety responsibilities.
Role and responsibility
Health & Safety
Assist safety and health trainings for new joiners, employees and complete individual training documents.
Develop and conduct annual safety program reviews and safety facility inspections.
Perform recurrent risk analysis related to working conditions and operations (continuously evaluate workplace environments, equipment, and practices, in order to ensure compliance with safety standards and government regulations).
Maintain and update emergency response plans and procedures.
Develop and conduct trainings for topics such as: first aid, intervention in case of emergencies.
Once a year, write the Health & Safety Annual Report & Fire Protection Annual Report.
Constantly monitor compliance with current legislation (work safety and emergency situations).
Support incident investigation activities such as root cause analysis and corrective action identification.
Office Admin
Schedule medical checks for employees.
Monitor contractors to ensure they are compliant with minimum HS requirements and have a valid permit to work.
Maintain communication with all the departments.
Offer administrative support to all the company's employees.
Answer telephone and screens, logs and place calls.
Maintain office stationery, prepare check requests or expense reports and follow through.
Perform monthly activity reports.
Set up appointments and meetings.
Front Office activities (welcoming protocol for customers / employees / suppliers /visitors)
Travel, transfer and accommodation arrangements
Answers telephone and screens, logs and place calls
Opens, reviews, records and distributes or organizes mail
Maintaining monthly activity reports
Setting up appointments and meetings
Your work would be just play and fun if you have
University degree (related to requirements for the Health & Safety course)
Health & Safety Specialist course (180h-240h)
Strong verbal, written, analytical and interpersonal skills
Team spirit and initiative, proactive attitude, result oriented
Excellent standard of English language both verbal and written
Computer literacy (Microsoft office applications – proficiency level)
Strong organizational and communication skills
Ability to work independently and maintain confidentiality with information received
Customer and detailed oriented skills
Willingness to learn and continuously improve
Availability for travel (aprox. 3 times/year to Iasi office).
We are looking forward to meeting you! Please send us your resume at joinus@tss-yonder.com
*Please note that by applying to this role you give your consent to have your personal data processed by Yonder for this role and for future ones.
You can find more details about our policy here.