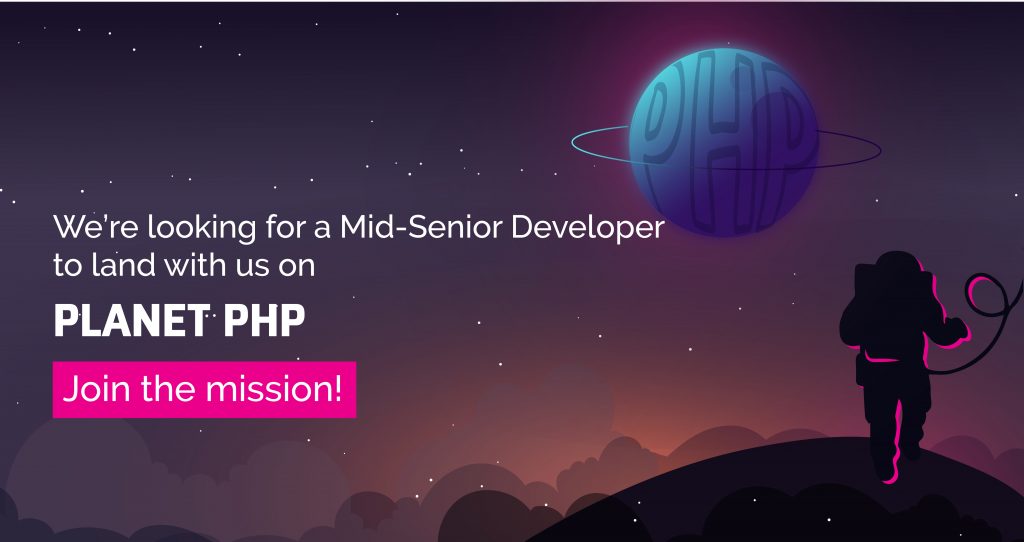 We're opening a new world of possibilities
You're welcome to join the fun and… embark in a learning journey full of continuous technical & non-technical development opportunities.
The project:
Customized solutions for webhosting
Independent team in Yonder
Technology Stack:
PHP 7.2, Laravel 5.2, Laravel Nova; Docker, React and Vue.js
If you'll join us you will…
Have technical decisions ownership, considering their powerful impact in the life of the end users
Have access to various learning materials, courses and trainings
Have exposure to the client
Have passionate colleagues and growing environment
Have an awesome Agile team
Responsibilities:
Understanding business and functional requirements
Design and implementation of technical solutions
Code reviews according to agreed coding guidelines and best practices
Analysis and fix of reported issues
Follow quality and security standards
Propose technical improvements and innovative solutions
Requirements:
Analytical thinking
Ability to lead a team of lower experienced colleagues
Ability to present project improvement proposals
Proven experience with PHP (Laravel)
React/Vue.js experience is a plus
The values are we looking for:
Continuous improvement mindset
The ability to challenge (the client, the team)
Team player
Passion and curiosity
Sense of ethics, integrity
Entrepreneurial and innovative mindset
Professional attitude
Apply now!
*Please note that by applying to this role you give your consent to have your personal data processed by Yonder for this role and for future ones.
You can find more details about our policy here.