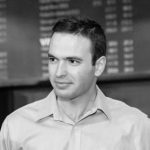 DevDays Vilnius – software development conference – brings together internationally recognized speakers and developers to encourage excellence and innovation in the Lithuanian development community. At this conference, we cover the emerging technologies and best practices in the software development industry – regardless of technological platform or language – without commercial hype.
DevDays Vilnius: a 3-day event, with > 600 attendees from 20+ countries.
The speakers come from all over Europe (Sweden, the Netherlands, etc.) and from a diverse range of (software) companies. They cover such topics as programming languages, agile & leadership, DevOps & microservices, architecture & design, Big Data & Analytics, and much more.
Silviu is one of the featured speakers, and he will present:
Cloud Powered Big Data for Mere Mortals with Azure SQL Data Warehouse.
Finally, you can use elastic, relational, and data warehouse in the same sentence. Azure SQL Data Warehouse is a scale-out database service designed to answer your ad hoc queries across petabyte scale datasets through massively parallel processing. See how you can optimize costs by independently scaling compute and storage resources in seconds.
Click here for more information on Silviu's presentation. If you are interested in the subject and would like to discuss it with Silviu, please let us know here.
And if you are interested in more details on the international DevDays event, then click here.
STAY TUNED
Subscribe to our newsletter today and get regular updates on customer cases, blog posts, best practices and events.
Subscribe