Software for movers on the move
EWS Group was founded on a single question: How can a moving and storage business get accurate and real-time information that would help grow the business? Sounds simple enough but anyone familiar with the industry, its complexity and reams of paper knows it is a question easier asked than answered.
In time, that answer came to be known as MoversSuite; the first genuine Microsoft ® Windows ® based move management software solution that has grown to be the leading enterprise software for the moving industry.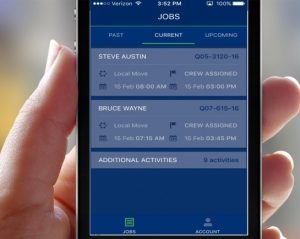 Since its inception, MoversSuite was designed to improve the lives of the moving industry. As a complete moving software solution, MoversSuite understands moving businesses and provides a software that is specifically designed to meet the needs of the industry as a whole. Also, being entirely hosted in the cloud provides moving companies with the ability to scale their needs as business requirements change. With all aspects of our moving software fully integrated with accounting, MoversSuite will simplify business processes and streamline operations.
Over 8,000 users rely on MoversSuite by EWS to operate their moving and storage companies.
Technologies