After a two-year hiatus, PR Samenlevingszaken and Yonder meet in person again
The team from PR Samenlevingszaken joined Yonder in Cluj-Napoca after two years of online meetings and not seeing each other in person. In June this year, a large team from PR Samenlevingszaken flew over to Romania to sit down with the people from Yonder, catch up after such a long time and discuss business. There was a lot to be discussed and celebrated. Just recently, PR Samenlevingszaken became the new strategic partner of the Amsterdam municipality. The city was looking for a partner who could supply them with a modernized, integrated, and adaptable information system to optimally support 'The Work & Participation' and the Income Department of the municipality.
This means that over the next decade, PR Samenlevingszaken will co-create the services with the citizens; they will realize, implement, manage, maintain, and develop the information systems within the domain of Work, Participation, and Income. In 2023, the software from PinkRoccade Local Government and its partners will support nearly 900,000 inhabitants.
And now the team is visiting Yonder
During the two-day visit, we talked a lot about business. We discussed functional, integration, and security requirements, the new functionalities in iSamenleving and iParticipatie, and the modernization of CiVision. We talked about the approach and impact of these projects and what we would need to make them a success.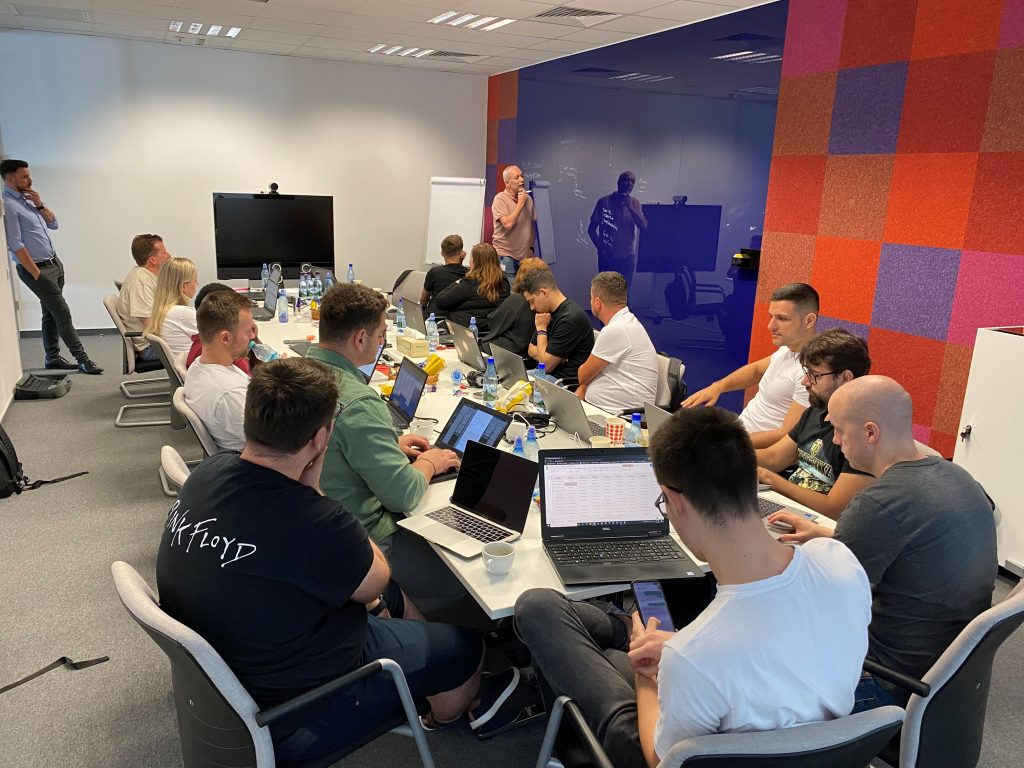 From PR Samenlevingszaken, we had John Rooijakkers (Enterprise Architect), Ingmar Uijl (Product Manager), the Product Owners Lotte Spekking and Nick van der Heijden, and Errol van der Werf (Lead Software Developer) join. And from Yonder, we had Delivery Managers, a Software Architect, a Tech Lead, DevOps engineers, a Test expert, and Software Developers join the sessions. Alex Popescu and I also joined part of the sessions, because we feel just as connected to the clients as the teams that work with them daily. We discussed most topics with the entire team and for the product-specific cases, we split into smaller groups. The group accomplished what we set out to achieve and more! Bringing all these domain and technical experts together fuels the inspiration. We gathered action points to improve the collaboration between product management, development, and development operations.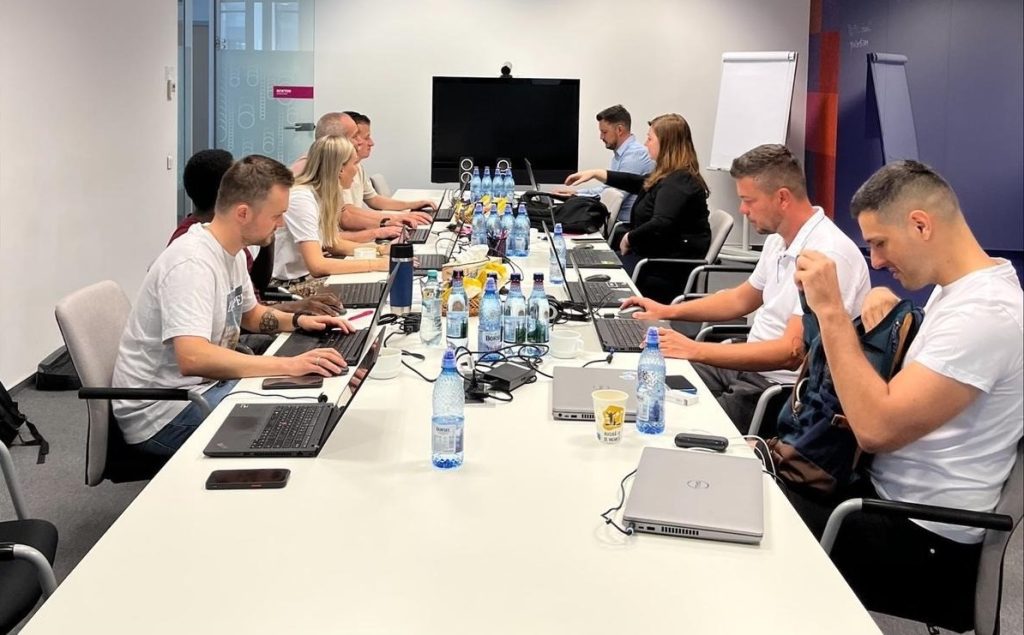 Time to connect in person, and boy, had we missed that!
Arriving on the evening of June 28 and departing late in the morning of June 30 left the teams some time to socialize. And we valued every minute of it. Of course, we are thankful that we have modern-day communication methods like Teams and Zoom. Still, nothing compares to meeting each other in person, having a laugh over dinner, exploring the town, and just being people. Such personal interactions connect and bond people on a deeper level, making the people you work with more approachable. When you have a question in a work situation, you will reach out to the person quicker if you know them personally. And as always, the social time in Cluj was appreciated by both Samenlevingszaken and Yonder.
We thank the PR Samenlevingszaken team for visiting us and look forward to continuing our engagement.
Cristian Inceu
Managing Director
Also read about the Polish and Serbian TSS companies visiting Yonder.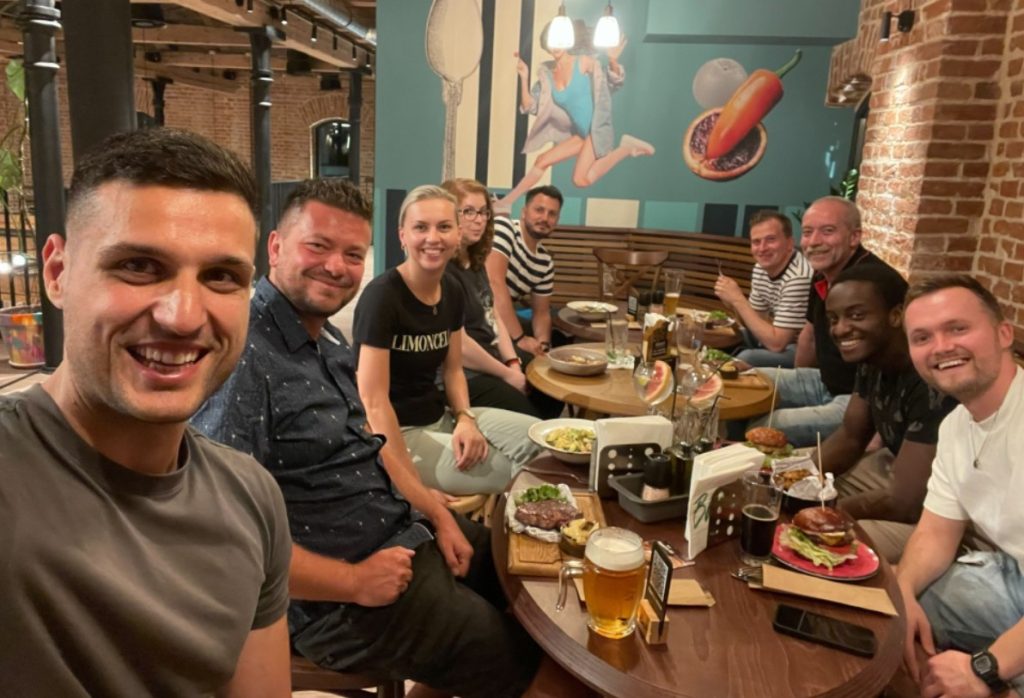 The team from PR Samenlevingszaken joined Yonder in Cluj-Napoca
STAY TUNED
Subscribe to our newsletter today and get regular updates on customer cases, blog posts, best practices and events.
Subscribe