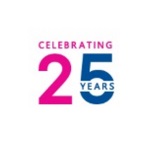 In December, Yonder will celebrate its 25th anniversary. What a great age to be, twenty-five. An age when you already experienced quite a few things, learned many lessons, and have gotten a clear picture of your place in the world. But at the same time, you are still young and there is plenty of room to grow further.
The world of software companies
For Yonder, our place is in the world of software companies, with a special link to Vertical Market Software (VMS). We are honored to be part of the most significant conglomerate of VMS companies, the CSI group, and part of its European operating group – Total Specific Solutions (TSS), building the largest European VMS company together. Our mission is helping software and VMS companies to innovate and manage their technology so that they can fully focus on their customers and serve them in a significant way.
From the technology context to the business case
Our path has taken us through different the challenges of the various stages over time. In the beginning, we were – and continue to be – technology enthusiasts. Starting from 'what's there' at our customers but always up to date with the most relevant technologies and platforms and always learning and adding new competencies – from development to architectural services, UX, cloud etc. We continued by learning to be efficient, implement processes, work Agile and even help our customers in this area –  getting our CMMI Level 3 certification a few years ago. Then we moved on to the business part – making sure that whatever we do, it serves the business and we act as partners for our customers in their major decisions and in the execution. In other words, we love building great technology but it should be 'fit for purpose', both in terms of technology context as well as the business case.
Making a difference for our customers
We're happy to be in a position where we know we can be of value. With over 300 colleagues, we're making a difference for roughly 50 customers, helping them design, develop, deploy and monitor products which are consumed by literally millions of users every day. And supporting our customers creates an environment where we can grow and develop.
The growth of Yonder and IT in Cluj
The Yonder of today is not the same company which I joined over 20 years ago as a junior developer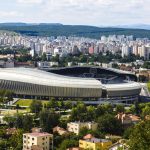 fresh out of university. But I was attracted to it because it was the first foreign outsourcing company in the city and I knew it was and still is the best place for me to learn and develop. The same promise has been true for my colleagues. IT has transformed Cluj, and we're happy to be part of a large ecosystem now, yet we are still the company that's at the forefront of change – by moving to the next level of services in IT.  Because we're honored to make a difference – through technical excellence, execution, and business awareness – for some of the most successful software and VMS companies in the world. And we'll continue to do so.
Celebrating: the 7th of December
As 25 years is a milestone, we want to celebrate our anniversary with you. During the year we will take you back in time and take you into the future. On December 7th we will host an event in Cluj followed by a celebration party in the evening. We would like to welcome all our clients and prospects for the celebration in Cluj. So mark that date on your calendar and follow our website and blogs for more information.
Daniel Lar, Managing Director
Celebrating 25 Years – 7 December 2018
STAY TUNED
Subscribe to our newsletter today and get regular updates on customer cases, blog posts, best practices and events.
Subscribe