Best practices on internationalization and the challenges from an R&D perspective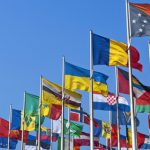 In this Life Cycle Extension interview, Remus Pereni sits down with Peter Kūhn, Manager Product Management at A+W Software GmbH, a company that develops innovative comprehensive solutions for the glass, windows and doors industry. A+W is a vertical software company delivering truly industry-specific solutions. Whereas many VMS companies focus on a local market, A+W has clients across the globe and each country has its specific standards that the software needs to incorporate. How does A+W do that?
A+W is active in around 70 countries across multiple continents serving customers of various sizes from small to large businesses. For their software solutions, they deal with such challenges as:
Different languages and databases
Different market situations and different human behaviors
Different currencies
Different legal and tax systems
For each different segment, they have to come up with solid user stories and then create a roadmap for their product and development cycle.
So, listen to the podcast or view the video of the interview below for A+W's best practices.
Podcast: Play in new window | Download
Dealing with different national requirements in a global software solution
STAY TUNED
Subscribe to our newsletter today and get regular updates on customer cases, blog posts, best practices and events.
Subscribe