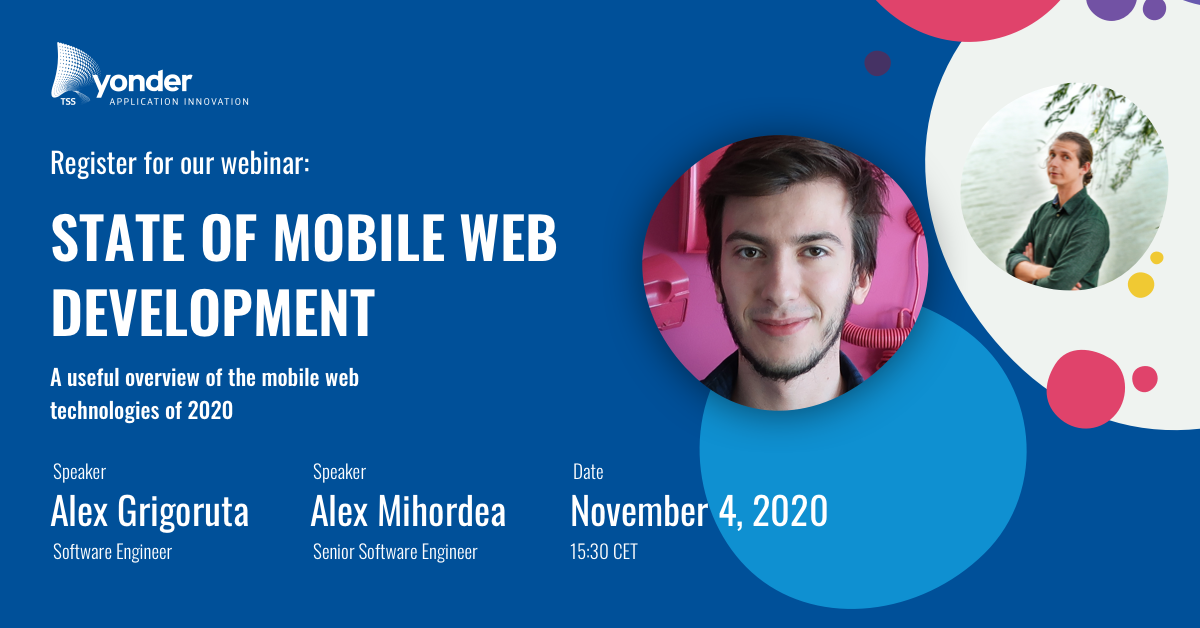 When starting a new mobile project, it's important to know all the available options we have at our disposal. Lately, the mobile development market has become more diverse in terms of technology, coming to rival web development itself.
We, Alex Grigoruta and Alex Mihordea, have had the opportunity to explore several of these tools, and we would like to share our insight with you. In this half an hour, we will go over the veteran solutions and compare them with the newcomers.
In truth, they may all be a good match; however, it's essential to know when and how to use them. We are hoping that, in the end, you will be able to better make use of all the tools at your disposal regarding mobile development.
Webinar Recording: The State of Mobile Web Development
STAY TUNED
Subscribe to our newsletter today and get regular updates on customer cases, blog posts, best practices and events.
Subscribe