Local charities aiding Ukrainian refugees
Yonder (Romania) and Simple (Poland) are two TSS companies in countries bordering Ukraine. Both companies have chosen to support several initiatives, helping them with their humanitarian efforts.
Here is a list of the Polish and Romanian charities that we are supporting
House renting in Poland
As part of activities supporting Ukrainian citizens coming to Poland, our BU Simple provides accommodation for a few families (renting a house) and subsistence until they become independent. All employees are involved in individual assistance to refugees. All help is welcome.
Homes of Hope Romania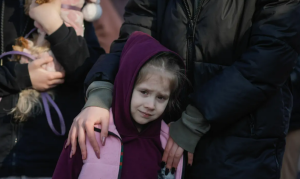 Helping refugees in their transit through Romania and assisting refugees in settling for a long-term stay.
Volunteers pick up refugees from the border and bring them to Cluj daily
Find or provide accommodation short-term for those who want to travel further
Help with further travel arrangements
Provide long-term accommodation, meals, and support programs for those who want to stay – currently the current capacity of 40 places which are almost filled, looking for resources to scale
Homes of Hope Romania for Ukraine.
Beard Brothers School
Helping refugees to find short- and long-term accommodation and provide medical supplies directly in Ukraine
Acasa – Asociatia Beard Brothers (beard-brothers. ro)
Cert Transilvania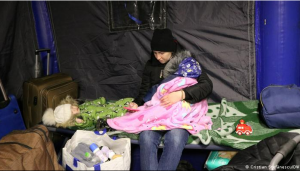 Helping with the necessary primary supplies to the refugees at the borders, providing transport, and facilitating accommodation.
Asociatia CERT Transilvania – Detasamentul de interventie la dezastre (cert-transilvania.ro)
Chabad Cluj-Napaco – an organization taking care of 150 Ukrainian orphans in Cluj.
Chabad Cluj-Napoca (chabadclujnapoca.com)
Supporting local initiatives
If you would like to support these local initiatives in Poland or Romania, you can contribute by donating to the following bank account:
Name: TSS B.V.
IBAN: NL91 INGB 0007 2965 65
BIC: INGBNL2A
You can mention which particular initiative you would like to sponsor in the specific payment. In case of no preference, please fill in "charities Ukraine."
Our colleagues at Yonder and Simple will take care of sending your contribution to the specific organization.
Local charities/initiatives we support for Ukraine
STAY TUNED
Subscribe to our newsletter today and get regular updates on customer cases, blog posts, best practices and events.
Subscribe