In this article, we look back at the journey of Yonder and GMT/AMCS with Mark Abbas, now CMO of AMCS.
Celebrating our 15th anniversary – two companies that value continuous learning
In 2022, GMT (now part of AMCS) and Yonder celebrated their longstanding work relationship of 15 years. And these types of relationships are very similar to human relationships, with their ups and downs. As both companies grow, change, and improve their products and services, it is not without bumps in the road. Modernizations are notoriously tricky, and changing your overall approach and responsibility level isn't that easy either. But if the relationship is strong and built on mutual principles, you can overcome any rough patches and write history together.
Transformation
This blog will look at transformation,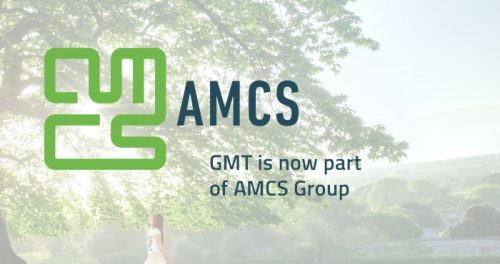 going from capacity-based to focusing on the customer needs and full responsibility. And at that time, GMT changed to an agile way of working and transformed to modern web-based solutions. It was nearing the end of 2014 when we interviewed Mark Abbas, then CEO of GMT, on the objectives and the modernization approach. Their foremost goal was to extend the lifecycle of the waste management application. At the same time, they wanted to become more agile as an organization to anticipate the market changes more rapidly. Mark and his team knew that the customer demand and software landscape were changing quickly, and having a reactive approach to change was no longer an option for an ambitious company.
Modernization
The modernization would give GMT a competitive edge, and they projected to expand their customer base with the new product. And a modernization would mean that they could retain their current customer base and ensure continuity for the business. Nowadays, every forward-looking B2B solution provider has mobile apps or has a cloud-based solution, but in 2014 this was not the case yet. And the new solution had to give the users a friendly and optimal experience. So to get the modernization on the way, GMT switched to Agile Scrum at the same time.
Reaching a new level of maturity.
At this time of the collaboration, we provided GMT the development expertise they needed during a specific period, adding professionals to their team. Currently, we focus on partnerships, taking full responsibility for certain areas of the projects, working closely with the customers' teams helping them to achieve the envisioned results. Full responsibility, improved communication with all stakeholders (from technical to business), short iterations, working towards the same goals are just some of the things that have changed since the early 2010s. But more on this in a future post. Mark and his team at GMT were the early adaptors in business software solutions regarding modernizations, mobile apps, friendly user experience, and going agile. And both GMT and Yonder took significant steps forward in their way of working and the partnership.
Focus on continuous learning and improving
"The fact that Yonder had a very qualified Agile Scrum Master who could teach us the ropes was the main contributor for entering into the modernization. It was a new way of working for us and how we worked with Yonder. So, the team, including Yonder, had to change to be engaged on a different level. And it paid off, after 15 years we are still working together. We realized our international ambition by being acquired by AMCS. Now we have this end-to-end solution suite for the waste management industry that consists of all the best parts from all the dedicated companies we have acquired over the years. At the same time, Yonder has grown over the years, becoming part of Total Specific Solutions and then Constellation Software. Both companies follow the never-ending road of continuous learning and improving, making this a successful partnership."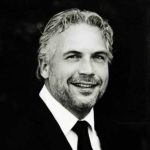 Mark Abbas, CMO at AMCS.
Long-term partnerships: becoming agile and ready for the future
STAY TUNED
Subscribe to our newsletter today and get regular updates on customer cases, blog posts, best practices and events.
Subscribe