Kick-start with a hackathon to create the software solution
PharmaPartners works together with various partner organizations, such as the Health Base Foundation and Yonder, a software company from Romania. There is one clear agreement between the organizations: they want to offer the best software solutions to general practitioners and other employees in the general practice. This was clearly visible during a hackathon on the subject of Slim Formularium (Smart Formulary). All parties came together for a week to work on the best possible solution.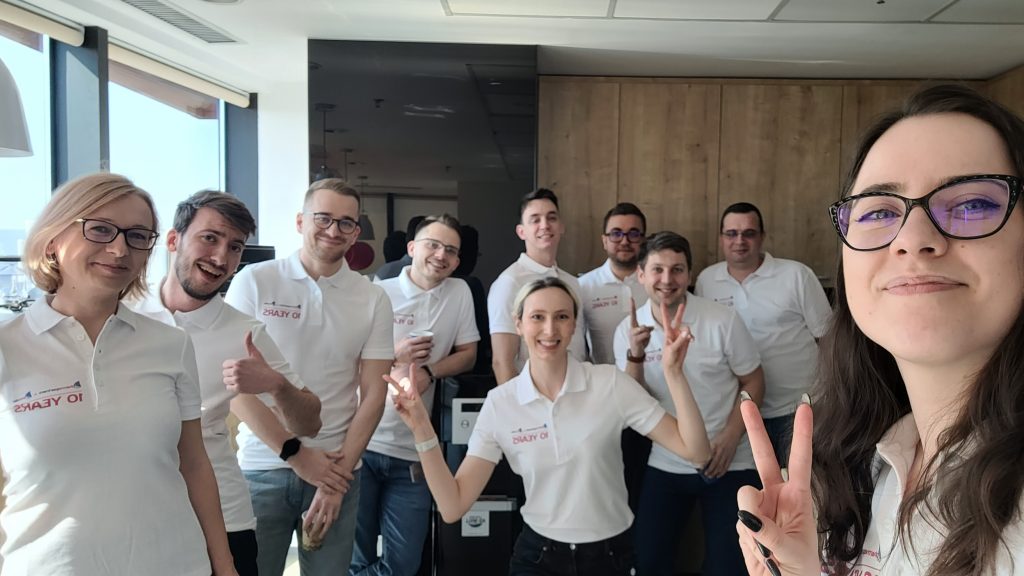 First of all, what is a hackathon, and what is it used for? Martijn Ivens, Innovation Manager PharmaPartners Huisartsenzorg, explains: "It is a kick-start of a project, in this case for the topic Smart Formulary. We are in the first phase of the project, and during the hackathon, we gain insight into the technical feasibility. We can then make a better estimate of the development effort and costs involved."
Liliana Pavel, delivery manager at Yonder, adds: "It's a smart way to start a project and work on a prototype that we then test with users. In addition, it does a lot for the cooperation and relationship between our organizations; it is a unique situation where everyone sits in one room and works on this topic for a week. It, therefore, certainly contributes to the fun and team building. Our organizations have been working together for over 10 years, and this gives us the opportunity to grow together."
A unique collaboration
The roles during this hackathon are clearly defined in advance. PharmaPartners carries out the preliminary investigation (for example: what does the GP need, how is it prescribed now, and which changes do we have to implement) and provides a visual design based on this preliminary investigation. As a medical knowledge center, the Health Base Foundation provides the content. A development team from Yonder is working on the realization of the functionality in Medicom, which brings the design, content, and underlying logic together in the software.
Monique Op Heij, business analyst Innovation PharmaPartners General Practitioner Care and Product Champion of the Smart Formulary topic: "We all work together and help each other. We want to get it done as a team because we are all personally involved and want to make this a success for our users." Irina Glodeanu, Java developer at Yonder: "There is a lot of trust in each other. This helps us to come up with new ideas and to think 'outside of the box.' Thanks to input from users, we also know what we are doing it for."
Past Successes
Previous projects have shown that this approach also works substantively. Liliana Pavel: "We have worked together before on MedicomSmart, Smart Protocols, and Consult Preparatory Questionnaires (CVV). With this hackathon, we are trying to match the success of these earlier projects. For example, for Smart Protocols, we started a hackathon in 2018 and quickly created the first version that we made available nationally and were then able to expand it further. A hackathon ensures that you can start with a well-defined assignment in terms of time investment, and we quickly achieve a result that we can present to our (end) users."
Smart Formulary
During this hackathon, the team focused on the topic of Smart Formulary, a functionality that has a lot of added value around the prescription of medicines. Chris Tromp, a pharmacist at the Health Base Foundation, explains: "The formulary (our Electronic Prescribing System (EVS)) is a tool for general practitioners to prescribe the right medicines in the right dosage. What is unique about our formulary is that in addition to medicinal advice, we have also incorporated non-medicinal advice for patients and doctors. Not only the NHG guidelines are offered, but information from other guidelines and formularies is also shown where necessary. Smart Formulary takes this a step further. In addition to significantly improving the ease of use, we are also making the formulary smart, so that the advice shown is appropriate for the patient who needs the treatment. For example, the kidney function of the patient is taken into account."
Monique Op Heij adds: "Thanks to the information available from Health Base, we provide a complete picture for tailor-made treatment advice for the patient. As a result, less coordination is required between the GP and pharmacy, which will reduce the number of telephone calls from the pharmacy. Everything is also integrated into one screen. A trip to the diagnostic file to look up the latest values ​​is no longer necessary, for example. A great time-saver, which means that there is more time for the patient and therefore more time for good care."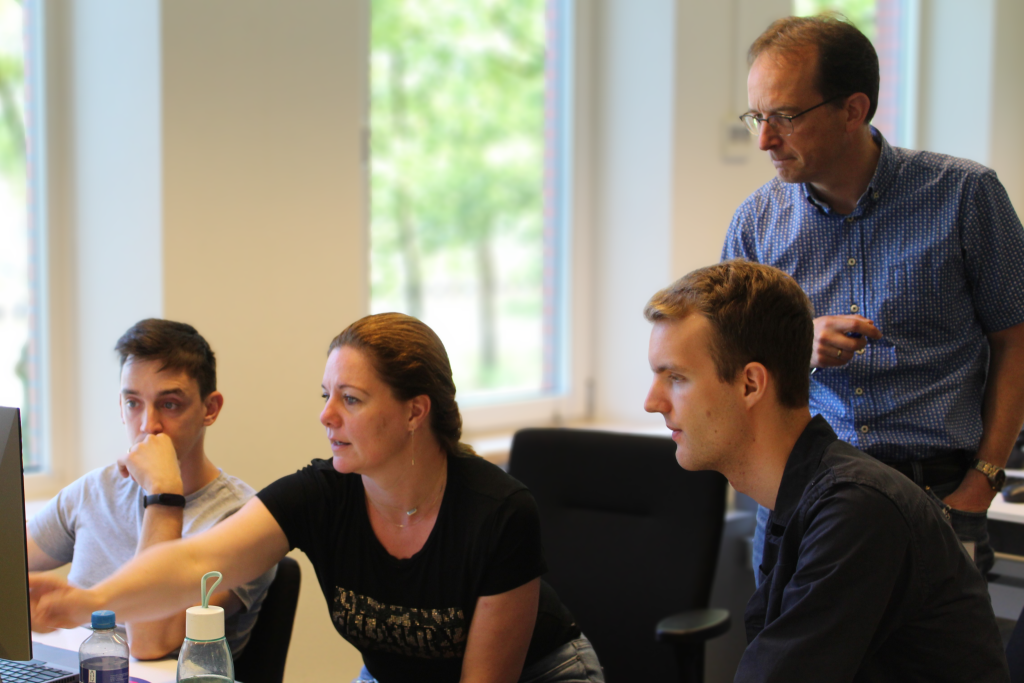 Next step
The hackathon was an important step at the start of this project, in which the (technical) feasibility was investigated. The hackathon ended with a demonstration to all colleagues within PharmaPartners. The first demos to Medicom users have also already taken place. The hackathon has thus been successful, and the next steps can be taken.
The next step is a broader assessment of whether the solution sufficiently meets the needs of our users.
Did you get interested in Slim Formulary and PharmaPartners? Please feel free to contact Monique Op Heij, via [email protected].
Are you interested or looking for a technology partner to help you with your software solution? Then feel free to contact Liliane Pavel via [email protected].
This is an English copy of the Dutch article by PharmaPartners. You can read the original text here.
Read the article on the 10-year anniversary of PharmaPartners and Yonder.
PharmaPartners and Yonder working on 'Smart Formulary'
STAY TUNED
Subscribe to our newsletter today and get regular updates on customer cases, blog posts, best practices and events.
Subscribe