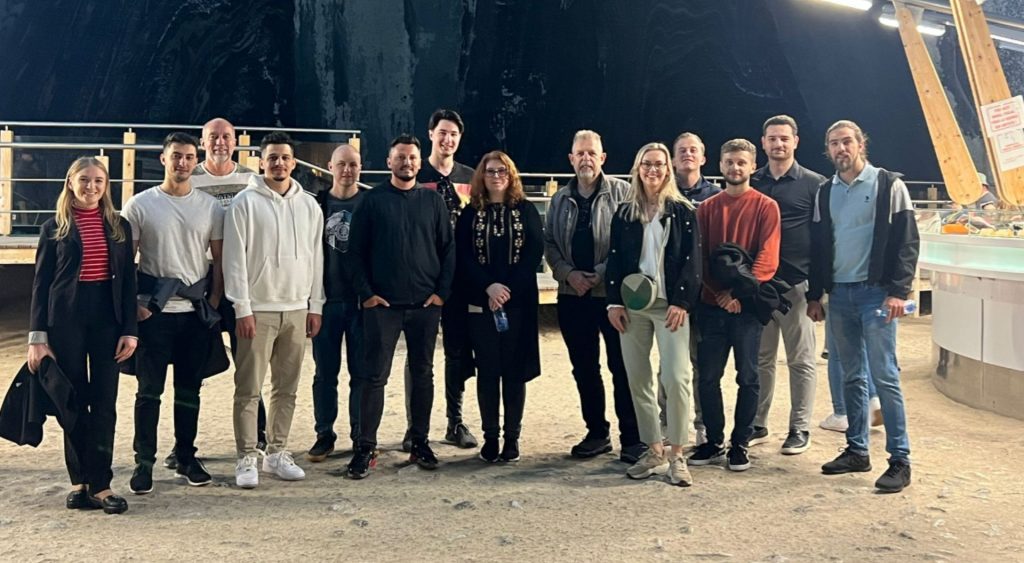 Our annual team visits have become a tradition that we hope will continue over time. This June, the Samenlevingszaken team flew to Cluj to meet the Yonder team in person after a year of significant personnel changes and application-level updates. And there's nothing quite like gathering around a shared table to discuss and debate the future and challenges that lie ahead, fostering new bonds and friendships. It's the ideal way to maintain a strong team and build upon a solid foundation. The new Samenlevingszaken client, the city of Amsterdam, is just around the corner, and we are all striving for an improved, more seamless, and stable application for both new and existing clients.
The Visit
During the four-day visit, Ronald de Heer, John Rooijakkers, Ingmar Uijl, and Lotte Spekking from Samenlevingszaken joined the R&D team, DevOps & Security Team, and Delivery managers from Yonder. We warmly welcomed Ronald, the new development manager, who brought fresh insights to the team. The Samenlevingszaken team presented us with a well-crafted plan for the upcoming years, shaping our application to reach new heights.
Various ideas and viewpoints were brought to the table, and we mapped them out for discussion. We delved into the current challenges of iSamenleving, iParticipatie, and cSam, exploring features, functionalities, security improvements, and future modernization efforts.
We engaged in numerous discussions covering diverse topics, some requiring everyone's presence while others were tackled in smaller workshop groups to ensure efficient communication and resource utilization. Ultimately, each person contributed by sharing valuable ideas and goals, understanding the significance of imagination; as Einstein aptly stated, "Imagination is more important than knowledge."
Activities and Bonding Time!
While business discussions were the primary purpose of our visit, it was equally crucial to socialize and strengthen personal bonds among the teams from the Netherlands, Iasi, and Cluj. To this end, we organized special recreational activities. Creating time for friendship not only enhances our partnership but also improves mutual respect and understanding and positively impacts business outcomes. We enjoyed our dinners, explored the town, and shared plenty of laughter together. One memorable event was a trip to Salina Turda, a salt mine in Cluj County, which has been open to tourists since 1992 and is renowned worldwide as a hidden gem worth visiting.
Everyone thoroughly enjoyed themselves, both within and outside of work, and we eagerly anticipate many more visits in the future.
Ronald de Heer, Manager Development Samenlevingszaken
Marius Chirila, Delivery Manager Yonder
Samenlevingszaken and Yonder teams reunite once again
STAY TUNED
Subscribe to our newsletter today and get regular updates on customer cases, blog posts, best practices and events.
Subscribe