The annual TSS Blue Leadership Summit
It was time again to join our Total Specific Solutions colleagues and meet in Germany for the TSS Blue Leadership Summit. And what a time it was! The Summit was held in Duisburg, a beautiful German city, and the venue was right by the Rhine. The TSS Blue Leadership Summit is an international event for all TSS Blue companies. We share knowledge, meet colleagues from all the companies in the different countries, and experience how much we have grown over the years. The Summit gives you that feeling of being part of a large group.
Yonder presentations
Next to the plenary sessions, there were many smaller break-out sessions where speakers shared best practices. The aim was to create audience participation and interaction, and it worked. Yonder had been invited to give three presentations.
The sessions gave us, a technology partner of software companies, the opportunity to share our insights with our colleagues.
TSS development programs
TSS puts a lot of emphasis on personal development programs and has developed different talent programs for employees at various career stages. At the TSS Blue Leadership Summit, it was the first in-person meeting and graduation ceremony of the MDP (Management Development Program). And our HR Business Partner Georgiana Pankler is now another Yonder graduate of the personal development program.
Plus, our Managing Director Daniel Lar and Birthe Elkjær, General Manager at TSS, were the hosts of the Summit.
See you again next year!
It was great fun having Iasi and Cluj colleagues in Germany, attending presentations from other companies, participating, being inspired, asking questions, networking, enjoying a boat ride and drinks at the bar, and more. Thank you, TSS, for creating a great program; we can't wait until next year.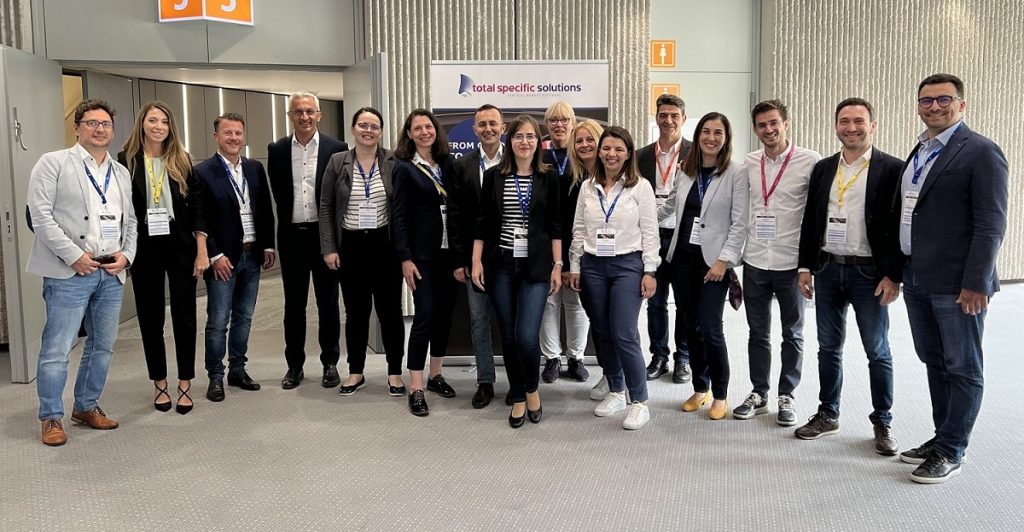 Yonder at the TSS Blue Leadership Summit
STAY TUNED
Subscribe to our newsletter today and get regular updates on customer cases, blog posts, best practices and events.
Subscribe