In December 2018, we hosted the Yonder 25 event which was dedicated to what the future could bring VMS companies. One of our international speakers was Stephen Ibaraki, a visionary who discusses the technological advances made possible by new technologies with c-level audiences across the globe. And we had guests from Europe and North America attending the conference.
We can claim that we are ready for the future, that we have ideas how to help our customers stay relevant in years to come using of technologies whereby their products meet the demands of the market in the (near) future. But do our customers feel the same way? And what do industry experts like Stephen think?
Watch the video and read the LinkedIn comments.
And if you want to find out how we can help you prepare for the future, join our Hackathon or get in touch with us.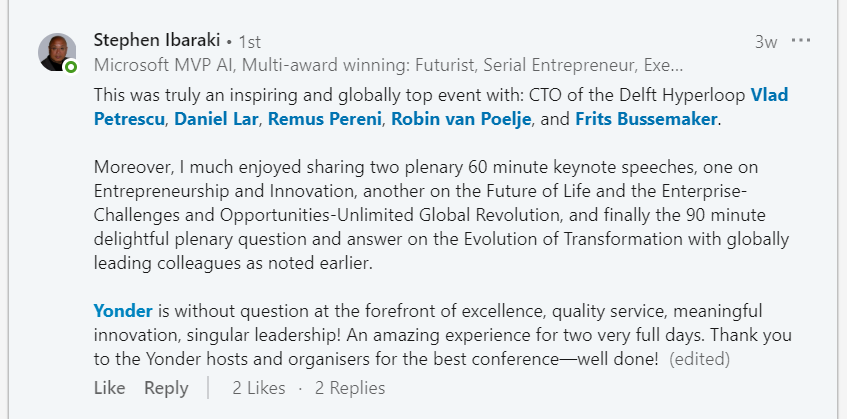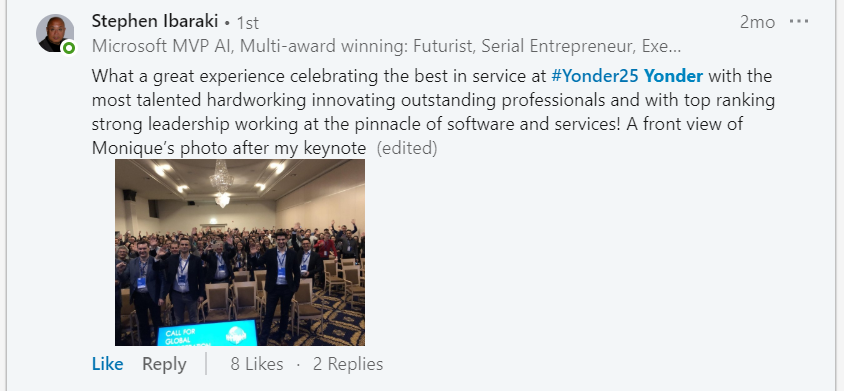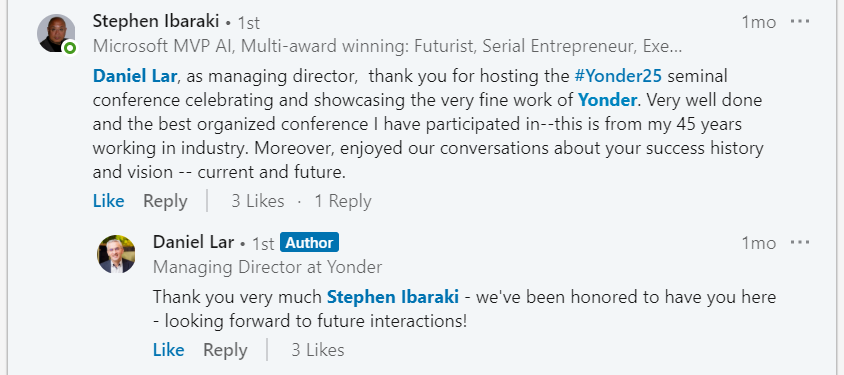 Is Yonder ready to help clients prepare for the future?
STAY TUNED
Subscribe to our newsletter today and get regular updates on customer cases, blog posts, best practices and events.
Subscribe