The EMEA PUG Challenge will feature five Yonder presentations – November 4 – 6, 2020
Yonder has been working with Progress ever since our company was founded in 1993, and over the years, we have been participating in many of the EMEA PUG Challenges. The PUG Challenge is a conference for everyone who uses Progress products to develop or run business systems, whether they be developers, software architects, database administrators, infrastructure specialists, business analysts, or salespeople.
As is the case with most events, this year's challenge will be a virtual edition. So, we, unfortunately, will not meet the other regular attendees in person. But having a virtual event means no travel costs for the participants, so we are hoping that more people can attend.
I am proud to mention that five of our topics have been selected to be presented at this year's PUG Challenge. And the presentations cover a broad range of the spectrum: from modernization to IoT and more.

Improving the UI/UX of your Progress legacy product
Before diving into the how Gabriel will first look at the why to give you a holistic overview of the topic.
The key takeaways for the participants will answer the following questions:
What are the advantages of improving the UI/UI of a legacy app
How to decide what to do with the existing design
What Progress tools can be used in each stage
Product lifecycle extension of your Progress app
We will share the steps on how to align Progress legacy applications with today's business requirements. Gabriel will give you more insights on the valid reasons for investing in extending the life of a legacy Progress application. He will cover the main strategies based on business needs and the needed investment.
The key takeaways will answer the following questions:
What is the state of my current legacy Progress application?
How is the legacy application affecting my business?
What do I need to do to get my Progress app to the next cycle in its life?
Strategies for managing UX design of your new or modernized product
How to create a strategy for delivering compelling UX design. And in the session, Gabriel will also go into some UX design approaches in projects.
The key takeaways will answer the following questions:
Possible strategies to define the UXD of your new application
How to decide which UXD strategy to use
How the process of UXD looks like
Boost your Progress app with IoT
How would IoT speed up your application? Since working with Progress OpenEdge applications for a while and being a fan of Arduino IoT devices, I had a vision of quickly importing data into an application by using sensors and web services. We all know the sluggish process of manual data entry, but what about automating this whole operation.
The main takeaway is straightforward – speeding up data import is valued for any application, and using IoT is the way to do it. The only aspect left for you to consider is not if or why you should use this but where you could apply it.
Automation Test Strategy for Progress Web Applications
How to define a strategy that ensures the quality of a web application developed in Progress by automating the processes.
Oxana will start with the simple question "What is a test strategy and why it is mandatory" and ending with discussing different types of testing such as functional automation, unit, UI automation, non-functional automation, performance, and security testing.
The key takeaways will answer the following questions:
What is automation testing – a strategy for ensuring the quality of a web application?
What are the tools that can be used in automating the testing process of a web application?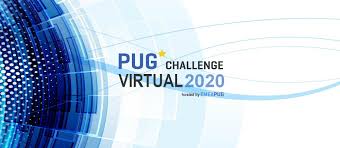 We are very excited to have so many of our topics chosen to be presented at the PUG 2020 edition. if you can't make it to one of our sessions, but would like to know more, then send me an email.
We hope to meet new and old friends in the PUG community at our sessions and the social event. Although it is online, we are all becoming experts at socializing virtually.
Gabriel Lucaciu, Delivery Manager
Yonder will be presenting at the EMEA PUG Challenge 2020
STAY TUNED
Subscribe to our newsletter today and get regular updates on customer cases, blog posts, best practices and events.
Subscribe