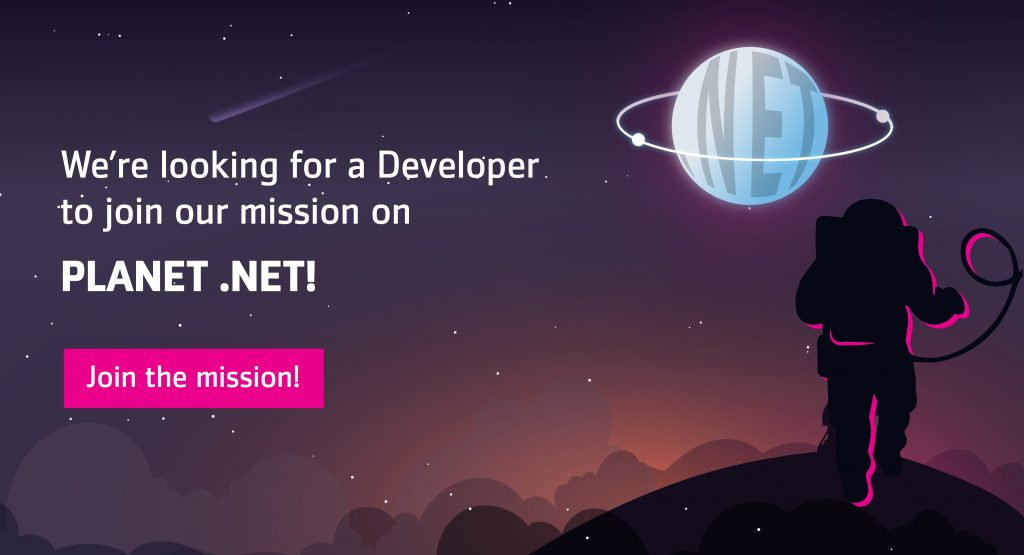 We're opening a new world of possibilities
You're welcome to join the fun and… embark in a learning journey full of continuous technical & non-technical development opportunities.
Your journey will start by joining an existing team which is developing a new modern web application for school (with .NET 5 and Vue.js).
If you'll join us, you will have…
access to various growing programs
access to various learning materials, courses and trainings
exposure to the customer
be part of the project intake process, assess and propose project improvements
awesome Agile teams
passionate colleagues and growing environment
possibility to improve reverse engineering skills
You'll get to play with…
the latest .NET technologies (.NET Core 5), REST API, MSSQL, Entity Framework
the latest Vue.js (with Vuetify), TypeScript, HTML, CSS, JS – if you want to
Challenges:
Functional demo and technical review of the existing application are used as a reference for the modernization process
Supporting legacy and new application through shared database in a production setup – be part of defining this strategy
A large autonomous team having full ownership of the technical architecture.
New screens must meet the web usability and design requirements.
Handle financial and customer sensitive data
The new application must be cloud ready and available on any computer in a secure way.
Responsibilities:
understand business and functional requirements
design and implementation of technical solutions
analysis and fix of reported issues
follow quality and security standards
propose technical improvements and innovative solutions
Requirements:
Experience with .NET Web technologies (minimum 2 years)
Nice to have experience with Front-End technologies (Vue.js, Vuetify, JavaScript, TypeScript, HTML, CSS)
Knowledge of SOLID Principles
Knowledge of Module/Project Estimation techniques
Passion for technology
Analytical and problem-solving skills
Proficiency in written and spoken English
Good communication skills
Reverse engineering skills are a plus
What values are we looking for?
Continuous improvement mindset
The ability to challenge (the client, the team)
Team player
Passion and curiosity
Sense of ethics, integrity
Entrepreneurial and innovative mindset
Professional attitude
Apply now!
*Please note that by applying to this role you are being informed about your personal data being processed by Yonder.
You can find more details here: https://tss-yonder.com/privacy-policy/ .