Silviu Niculita, CTO at Yonder, will represent us at two new upcoming events.
Codecamp Suceava will be held on 24 June 2017 at Stefan cel Mare University (Romania). The event will have over 100 attendees, more than 10 speakers divided into several parallel tracks and many partners who sponsor the event. The topic of the keynote session is: What will the future bring us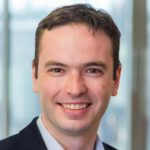 ? After the break, Silviu will follow in the main hall sharing his insights on: 'Machine learning for mere mortals with Azure M. During this session.' Silviu will teach you the basics of machine learning, and you will see a demo of how you can build a prediction model using real-world data, evaluate several different algorithms and modeling strategies, then deploy the finished model as a scalable RESTful API within minutes.
In September, Silviu will fly to Poland to speak at the DevConf conference in Krakow on the 13th through 15th. DevConf is one of Poland's premier annual conferences dedicated to software development. Inspiration, learning and the focus on people and interactions are the principles of the 3-day conference that will feature 30 speakers, 3 workshops, and 34 speeches. It is an international event with speakers from around the world (US, UK, Scandinavia, Romania (of course) and many other countries).
Silviu has also been invited to speak at other conferences, such as (click to go to the article):
Yonder present at Codecamp (RO) and DevConf (PL)
STAY TUNED
Subscribe to our newsletter today and get regular updates on customer cases, blog posts, best practices and events.
Subscribe