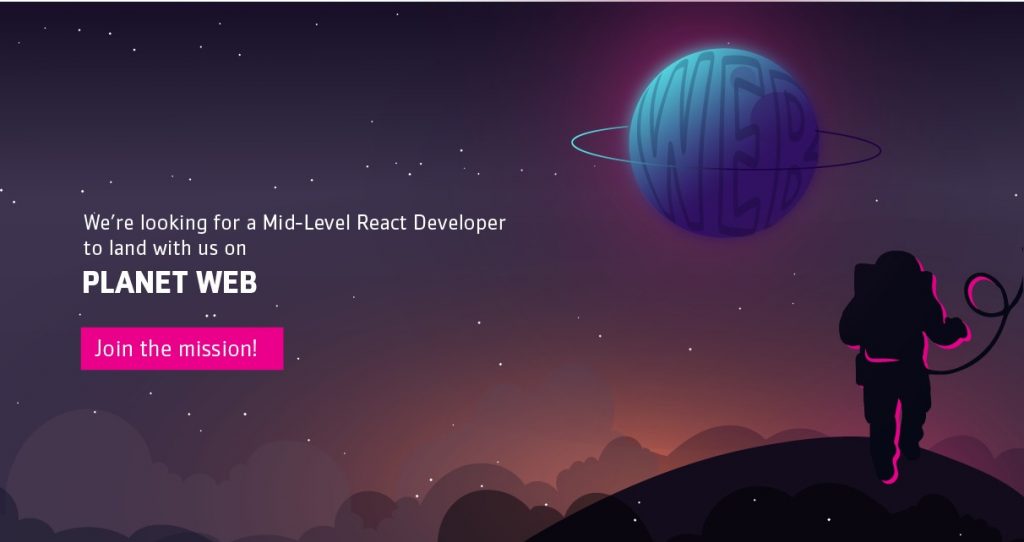 Yonder has been developing software for over 25 years, for the most prominent software companies. Collaboration is key, with the product software company as domain specialist and Yonder as technology specialist.  
In our team we are fully responsible for the technical solutions and quality of the delivery, while we manage to keep a very strong relationship with the client and you're a key player in doing so.  
Get on board. We are looking for people willing to think independently, take initiative and be innovative, as part of an enthusiast team. Our customer is an innovative, dynamic player in the IT industry, that develops home utilities application used on both desktops and tablets for drawing the utilities inside a house and price calculation.  
If you'll join us, you will have… 
mentoring and support from our senior colleagues

 

access to various professional certifications and growing programs

 

access to an awesome Web Community

 

exposure to the customer

 

awesome Agile team

 

opportunity to be part of a new project

 

passionate colleagues and growing environment

 

encourage to live healthy, live well and enjoy our Yonder benefits program

 
You'll get to play with: 
You will be in charge of…  
understanding business and functional requirements

 

proposing new innovative functionalities

 

designing and implementing technical solutions

 

analysing and fixing reported issues

 

following quality and security standards

 

proposing technical improvements and innovative solutions

 
What are we looking for?  
experience with JavaScript, ReactJs Library, HTML, CSS 

 

Managing Source Code with Git/BitBucket

 

RESTful API and OpenAPI Standards

 

passion for technology 

 

strong analytical and problem solving skills 

 

proficiency in written and spoken English 

 

State managing 

 
Nice to have:
experience in working with Drawing Libraries (FabricJs, Paper JS)
What values are we looking for? 
continuous improvement mindset

 

sense of ethics, integrity

 

entrepreneurial and innovative mindset

 

professional and positive attitude

 
Apply now! 
*Please note that by applying to this role you give your consent to have your personal data processed by Yonder for this role and for future ones. 
You can find more details about our policy here.