When starting a new mobile project, it's important to know all the available options we have at our disposal. Lately, the mobile development market has become more diverse in terms of technology, coming to rival web development itself.
We, Alex Grigoruta and Alex Mihordea, have had the opportunity to explore several of these tools, and we would like to share our insight with you. In this half an hour, we will go over the veteran solutions and compare them with the newcomers.
In truth, they may all be a good match; however, it's essential to know when and how to use them. We are hoping that, in the end, you will be able to better make use of all the tools at your disposal regarding mobile development.
Click here to register for the state of mobile web development webinar.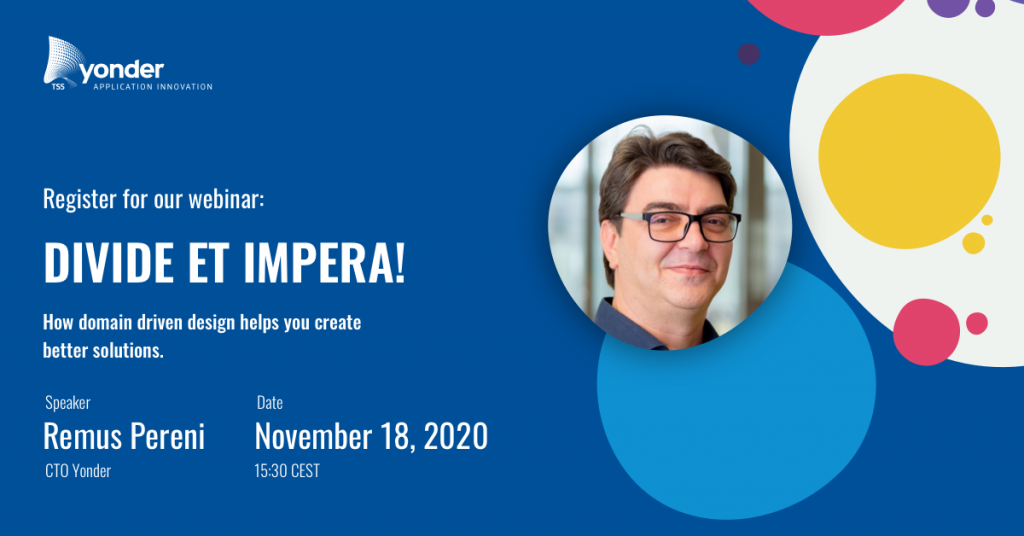 It is clear by now what the inconveniences are of a massive monolith with tight coupling between domain concepts that take a tremendous effort to decouple, leading to the famous big ball of mud. Many times, starting from scratch will bring us to the same spot. Why? How the human brain processes the concepts is not the best way to model them.
Besides advocating for the importance of establishing a common language, domain-driven design highlights some strategic patterns in producing superior systems. The strategic design is a set of principles for designing and maintaining domain model integrity for large-scale applications and systems. Essential in microservices-based architecture or traditional layered monoliths, the way we design and isolate our model will be the foundation of crucial characteristics like coupling and cohesion.
Learn the core concepts of the domain-driven design patterns family and their importance in creating the correct solutions with good quality attributes.
A bit of a technical presentation by nature, it is also designed to introduce the core concepts to R&D managers, information, or enterprise architects.